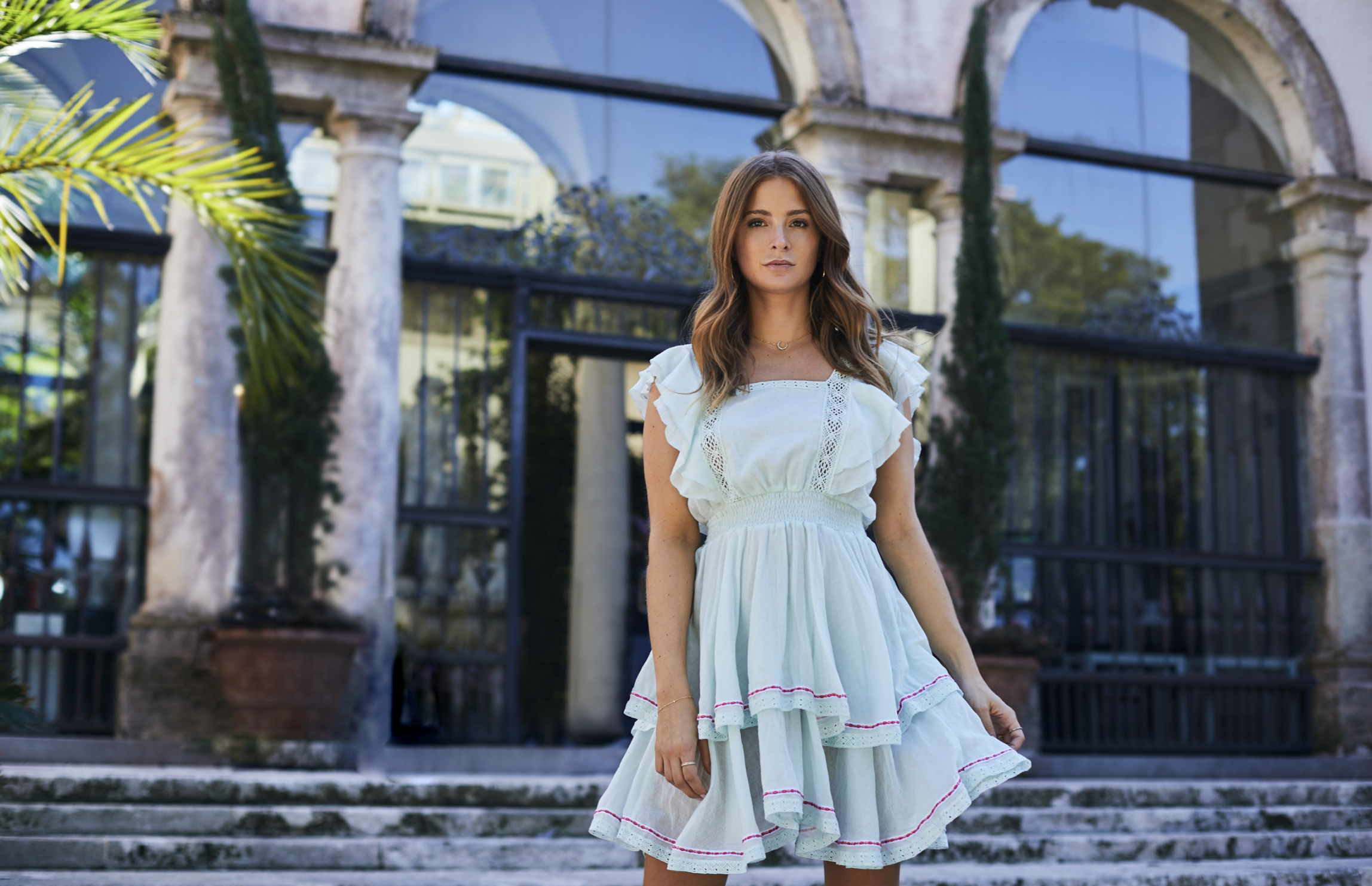 It's no secret Pitusa have been my cure all for any summer style woes this season, and for many seasons prior to this one! Whilst I didn't predict the number one accessory for summer 2020 to be a face mask, there's been no better feeling than wearing dresses I created with my favourite Miami based beach-wear brand.
I collaboratively curated this 15 piece capsule collection with Pitusa's brand founder Clara Lagos. As a girl who lives in the city with a serious penchant for beach style, I wanted to produce something that translated well from beach to city. I wanted pillowy volume, contemporary spins on classic prairie cuts, with Pitusa's free flowing, oceanic inspired silhouettes, made from the finest Indian and Peruvian cotton.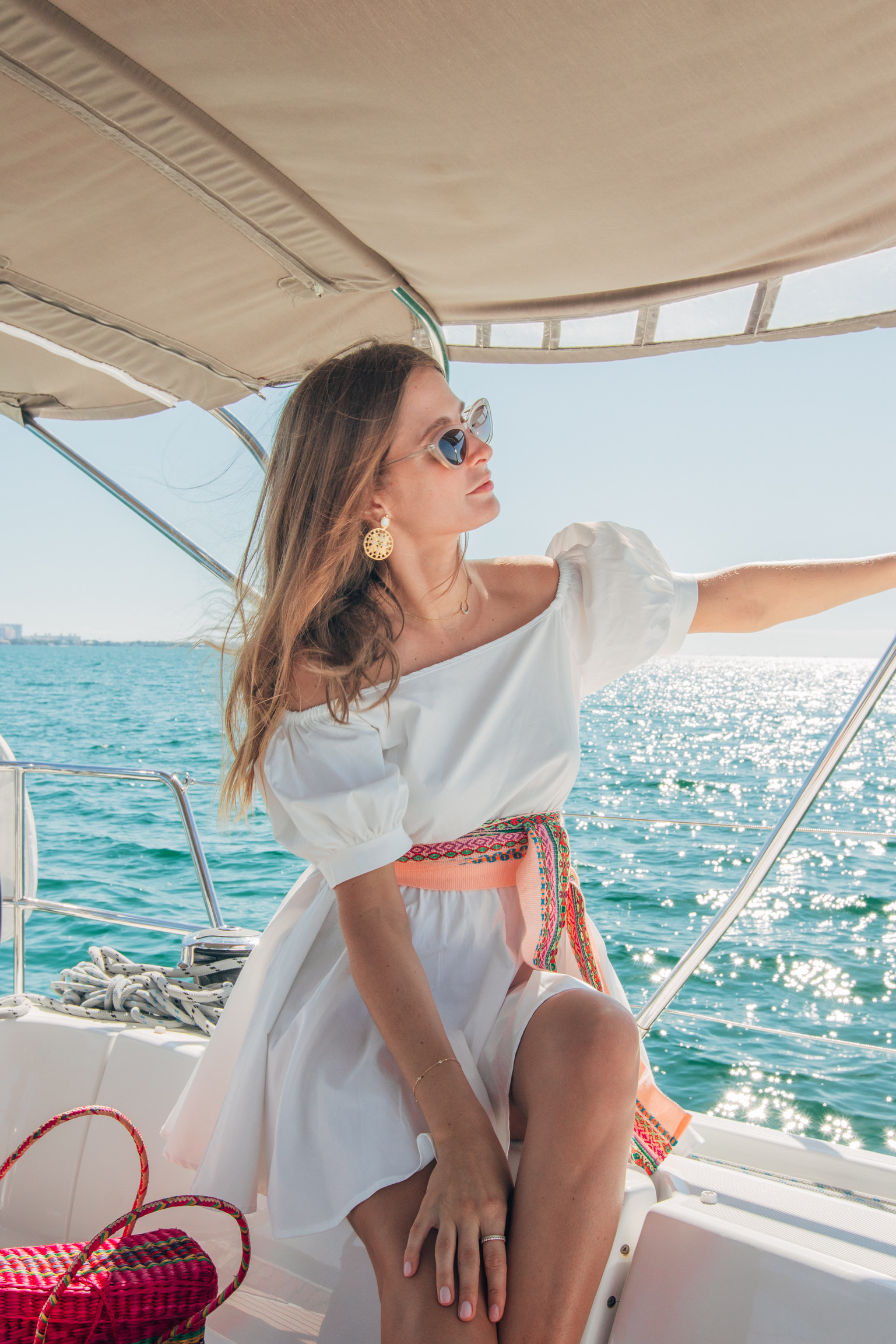 I went for a pastel colour palette because it suits a variety of skin tones and I wanted the hues to be seaside inspired, so I went for buttermilk yellows, faded pinks, pistachio greens, lavender purples, maya blues and off whites. I loved adding Pitusa's classic Inca trim to the designs, giving them a bohemian influence with a bold pop of colour.
It's so hard to pick a favourited design, but I adored the smocked bodice on the Taylor dress, it's such a timeless classic and I got so many compliments wearing it on holiday in Santorini! The Angelica dress fast became my go-too for day wear in the city, and thanks to the buttoned-down neck line it was great for breast feeding Sienna on the go!
View my full MillieXPitusa Collaboration here.