Going Green for the BFA
This entry was posted on February 26, 2020 by millie.
This British Fashion Awards at The Royal Albert Hall is one of the most important events on the fashion calendar. This year it was going to be all the more special for me thanks to my very important plus one, aka 'the bump'.
I love dressing up for the Red Carpet, but it can be quite nerve racking at the best of times, let alone when trying to accommodate my growing baby! So, to make sure everything ran smoothly, prep for everything from my outfit, particularly shoes thanks to pregnancy having its way with the comfort of my feet, and of course, where I was going to get red carpet ready started one month prior to the event.
The notion of swapping what I'd usually wear for something designed to accommodate my pregnancy wasn't going to easy, but it turns out there really are some conventable pregnancy red carpet looks to try, and between the help of the amazing celebrity stylist Anna Bromilow, and My Wardrobe HQ who had very kindly invited me as their guest, I was in very safe hands.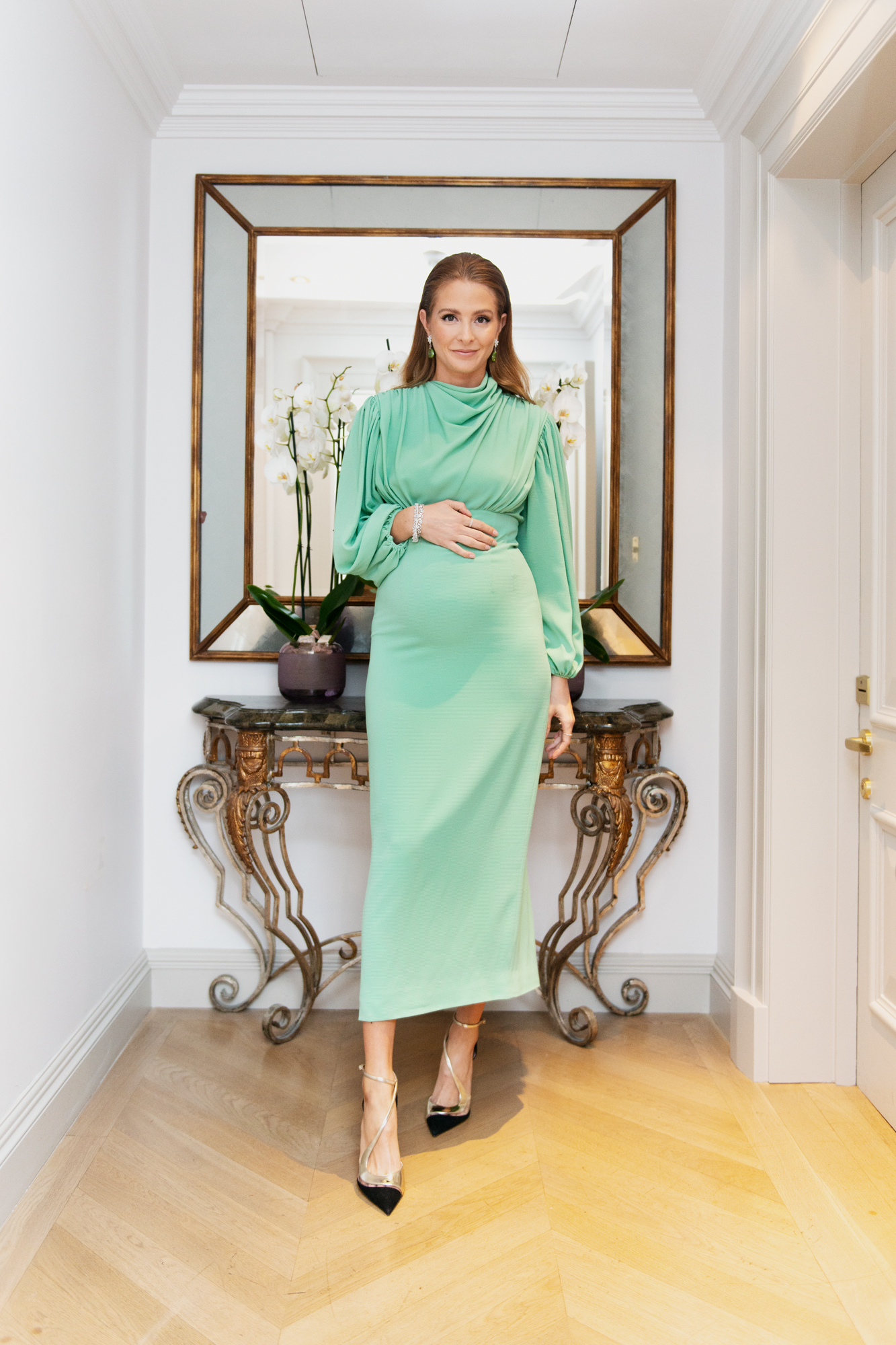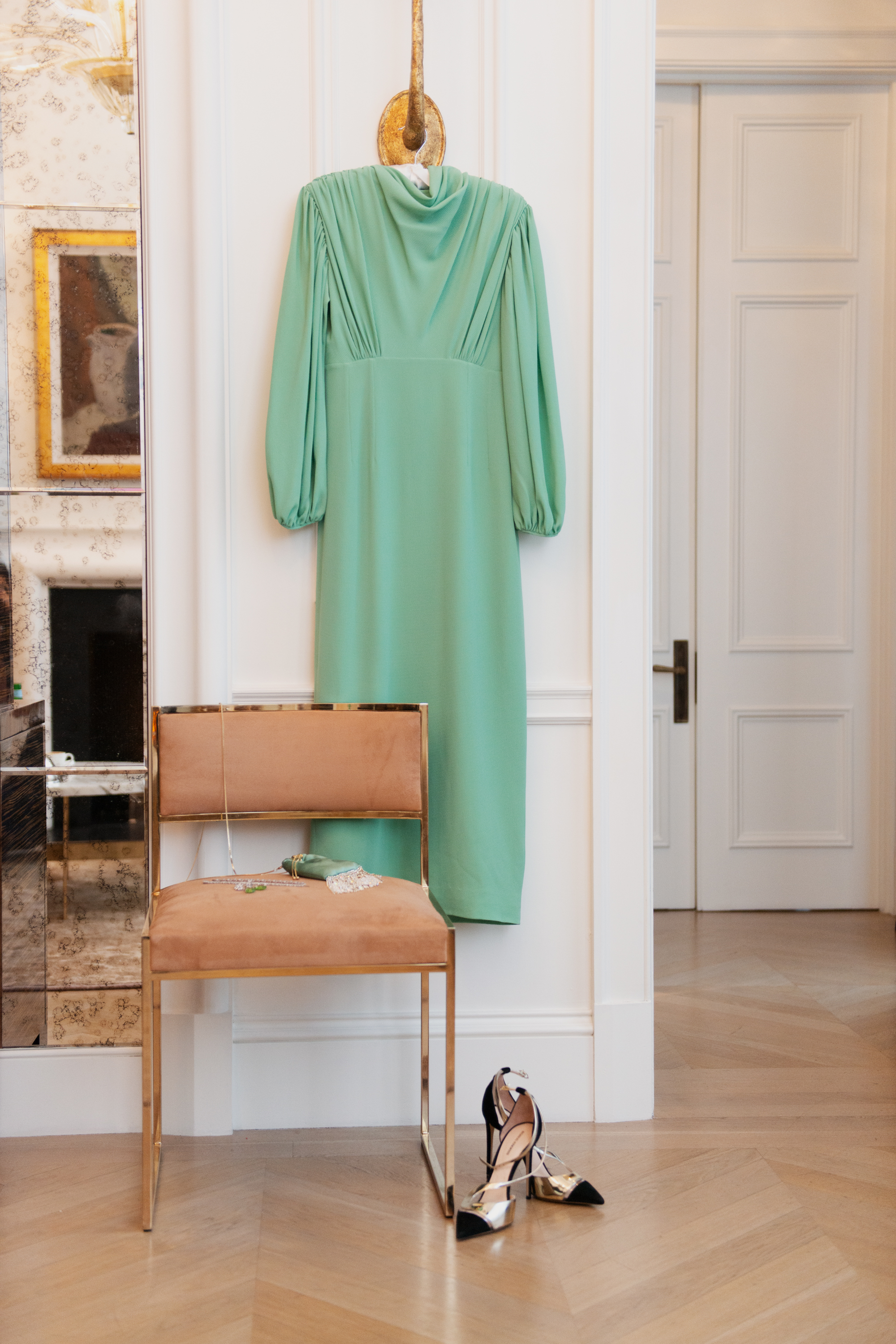 Now all I had to do was calm my nerves and make it to the red carpet. Getting ready at The Kensington Hotel made it a much more calming experience. They kindly opened their doors and welcomed me into their beautiful Kensington Suite, which had me tempted to put on the fluffy bathrobe, order room service and watch a movie!
Before long I found myself standing in front of a mirror, wearing a show stopping mint green dress by the very talented English designer Emilia Wickstead, I accessorised with the finest jewellery borrowed from William and Son and a tiny but beautiful bag which was the perfect shade of green to match my dress from Rosantica, and of course a comfy but still sexy shoes by Nicholas Kirkwood. My Emilia Wickstead dress was rented from My Wardrobe HQ, a new clothing hire service to support sustainable fashion. Without forgetting my super talented glam team, Tim Crespin was the master and commander behind my hair look using Kerastase, my make up was perfected by my all time favourite Christine Lucignano using Chanel. Before I knew it I was I stepping out of the car, onto the red carpet and greeted by a field of flashing lights…………